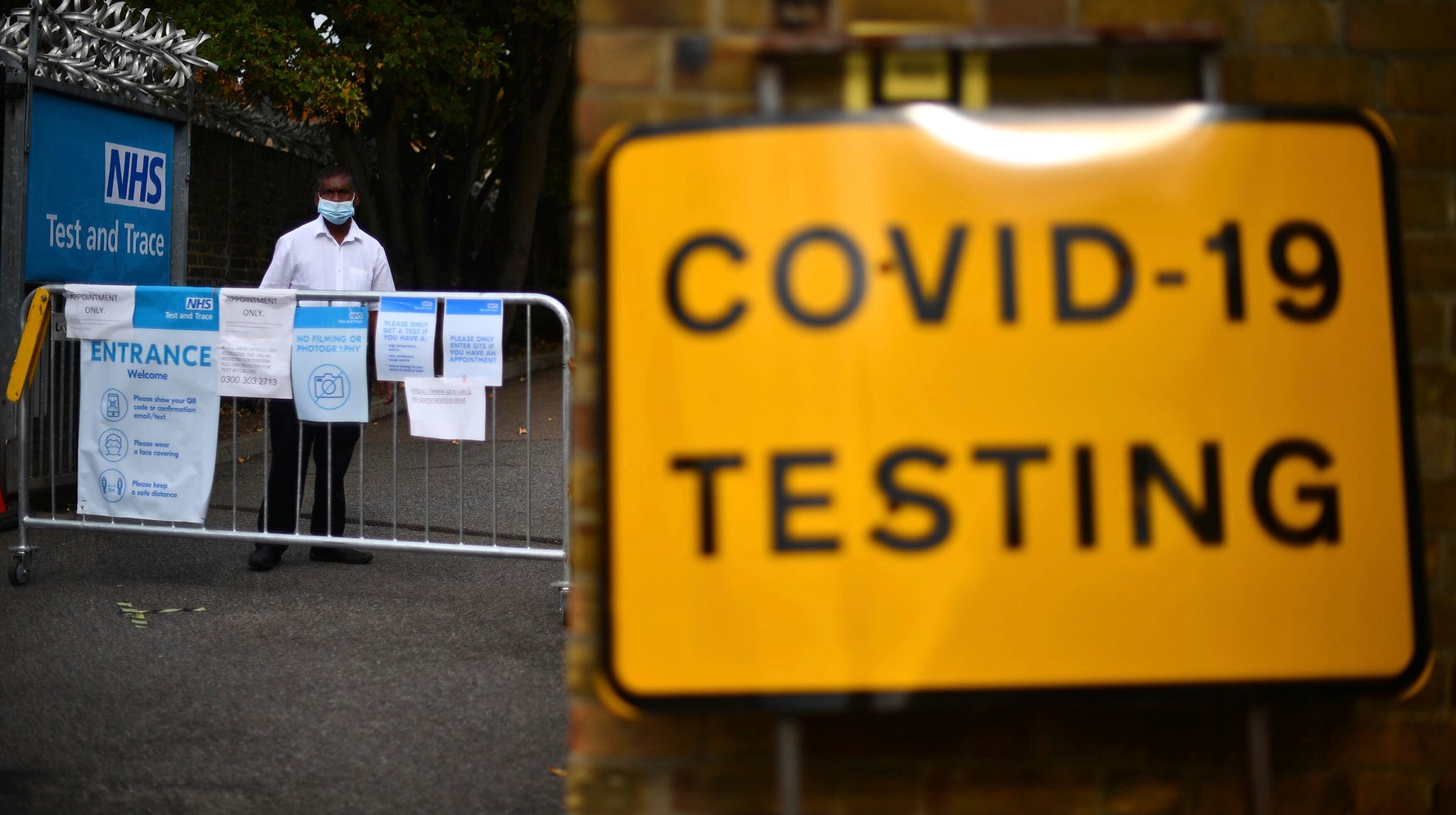 Stay up to date as we cover the ongoing COVID-19 pandemic and its effects across the world.
Efforts to curb the outbreak have led to the global disruption of daily life and the economy, as schools and workplaces shuttered in hopes of slowing transmission. After months of precautions and lockdowns, governments have begun to reopen their economies.
HuffPost reporters around the world are tracking the pandemic and its effects.
Read the latest updates on the coronavirus pandemic below. (To see the latest updates, you may need to refresh the page. All times are Eastern. For earlier updates on the pandemic, go here.)
W.H. Task Force Member: A Few Million Early Doses Of Vaccine Could Make 'Enormous Impact' — 9/20/20, 3:30 p.m. ET
A coronavirus vaccine likely won't be available to all Americans until mid-2021, but even a few million doses in November or December could have an "enormous impact" on the number of hospitalizations and fatalities, Assistant Health Secretary Adm. Brett Giroir said Sunday.
"From my perspective, even a few million doses early in November or December, if we have 5 or 10 percent of the population that we can vaccinate, we can get 80 or more 90 percent of the benefit," Giroir, a member of the White House coronavirus task force, said during an appearance on CNN's "State of the Union."
"For example, if we could vaccinate workers in nursing homes, we could protect the elderly and the vulnerable from disease," he added. "That would make an enormous impact on mortality, if we could vaccinate our teachers and those with preexisting conditions or those surrounding those people. ... A vaccine as early as possible, even in a few million doses, will be a godsend in terms of outcomes, hospitalizations, morbidity and deaths."
Giroir and Dr. Robert Redfield, director of the Centers for Disease Control and Prevention, testified last week that hundreds of millions of doses of a safe and effective vaccine would likely be available in the second or third quarter of 2021.
During a news briefing Friday, Trump pledged 100 million doses of a vaccine by the end of 2020, contradicting the CDC's predictions. In the best-case scenario, the CDC estimated 35 million to 45 million doses could be available by late December.
Democrats and some public health experts have expressed concerns that Trump will threaten the integrity of vaccine development by pressuring the Food and Drug Administration to hasten its approval.
Giroir said Sunday that a vaccine would only be approved once the data has shown it's effective and safe.
"I just want to assure the American people that, when a vaccine is authorized by the FDA, it will be based on science and data," he told CNN. "If I'm prioritized, I will be in line. If my granddaughter's prioritized, she will be in line. We can have confidence that, when that happens, it will be safe and effective, but not before. We have to let the evidence and the data drive it."
― Hayley Miller
CDC Backtracks On Controversial Coronavirus Testing Guidance — 9/18/20, 2:15 p.m. ET
The Centers for Disease Control and Prevention now says that people who have been in close contact with someone with COVID-19 should get tested themselves, even if they have no symptoms — backtracking on a controversial change made in August. The new guidance reflects the advice that medical experts have been giving for months. 
The CDC sparked alarm in the health care community last month when it said — reportedly against its own scientists' strenuous objections — that it was not necessary for people to get tested after being around someone who has the virus. Critics had worried that the guidance would lead to the unchecked spread of COVID-19.
On Friday, however, the agency reversed course and added another precaution: Close contacts should self-quarantine for 14 days even if they test negative, staying away from other household members as much as possible. "Close contact" is defined as being within 6 feet of a person who's sick for 15 minutes or longer.
— Sara Boboltz
British Government Refuses To Rule Out New National Lockdown — 9/18/20 6:35 a.m. ET
The U.K. government has refused to rule out a second national lockdown to deal with a surge in coronavirus cases.
When asked about the possibility of a two-week nationwide lockdown, U.K. health secretary Matt Hancock said: "The last line of defense is full national action and I don't want to see that. But we will do whatever is necessary to keep people safe in a very difficult pandemic."
Hancock's comments came as new measures aimed at curbing the spread of the virus came into effect in northeast England, taking the total number of people across the U.K. in lockdown to more than 10 million, HuffPost UK reported.
The latest figures published on Thursday showed there were a further 3,395 lab-confirmed cases of the virus in the U.K. and 21 more people had died. That brings the total death toll in the U.K. to 41,705. In separate figures published by the statistics agencies, 57,500 cases have been recorded where COVID-19 was mentioned on a death certificate.
Elsewhere, Israel today entered a second nationwide lockdown as daily infections there topped 4,500.
— Léonie Chao-Fong and James Martin
Global Tally Of Coronavirus Infections Tops 30 Million — 9/18/20, 3 a.m. ET
More than 30 million people have tested positive for COVID-19 since the pandemic began, according to official tallies.
Johns Hopkins University released the figures on Thursday, which showed the U.S. still leading the globe with more than 6.6 million cases of the coronavirus.
Surging rates of infections in India, including more than 97,000 in a 24-hour period this week, have added to ongoing concern that the pandemic is far from being under control.
More than 944,000 people have died from COVID-19, including nearly 200,000 people in the U.S. alone.
The figures are almost certainly lower than the actual number of cases due to difficulties in testing early in the pandemic and the fact that many of those infected don't show symptoms.
— Nick Visser
Fan Who Attended Kansas City Chiefs' Season Opener Tests Positive For Virus — 9/17/20, 1:30 p.m. ET
A fan who attended last Thursday's game between the Kansas City Chiefs and the Houston Texans has tested positive for COVID-19, the Kansas City Health Department announced Thursday.
Ten other fans who may have been exposed to that person have been told to quarantine.
The Chiefs said they've used video footage from inside Arrowhead Stadium to identify and notify other guests and service staff who may have come in contact with the person. While fans were required to wear masks while inside the stadium, photos from the event show not everyone in attendance complied.
Officials limited attendance to 22% of stadium capacity, or around 16,000 fans. 
Kansas City Mayor Quinton Lucas expressed confidence prior to the game that the event could be held safely, while conceding that statistically someone with COVID-19 would enter the stadium.
"I'm not dramatically concerned that we'll get that many more cases out of Arrowhead Stadium," Lucas told Yahoo News. "I think the protection should work but it's something that we'll continue to watch each week."
— Ryan Grenoble
'Saturday Night Live' Will Return With 'A Limited Studio Audience' — 9/16/20, 3:28 p.m. ET
After several Zoom-produced shows this past spring, "Saturday Night Live" will return in October with live shows and "a limited studio audience," NBC announced Wednesday.
In recent weeks, several other late night comedy shows have returned to their studios, including NBC's "The Tonight Show Starring Jimmy Fallon" and "Late Night with Seth Meyers," both filmed in New York City's Rockefeller Center, like "SNL." But none have invited audiences back yet.
In a press release, NBC said the show's crew "will work closely with" the office of New York Gov. Andrew Cuomo to determine COVID-19 safety procedures. State officials have gradually allowed some film and television production to resume.
The long-running sketch comedy show's 46th season will premiere on Oct. 3, with five consecutive new shows.
— Marina Fang
Supreme Court Will Continue Remote Oral Arguments — 9/16/20, 1:34 p.m. ET
When the U.S. Supreme Court begins its new term in October, it will continue to hold oral arguments over teleconference, as it did in the spring, a spokesperson for the high court announced Wednesday.
The justices and attorneys for the cases will participate remotely, and the arguments will be livestreamed.
In May, millions of Americans were able to listen live to the oral arguments for the first time in the history of the court, which had long resisted allowing live audio access to its proceedings.
— Marina Fang
CDC Director: Masks Are 'The Most Important, Powerful Public Health Tool We Have' — 9/16/20, 1:15 p.m. ET
The director of the Centers for Disease Control and Prevention again urged Americans to wear face masks as much as possible and stressed their effectiveness in containing the spread of the coronavirus, in contrast to President Donald Trump's lax attitude toward masks.
"These face masks are the most important, powerful public health tool we have, and I will continue to appeal for all Americans, all individuals in our country, to embrace these face coverings. I have said if we did it for six, eight, 10, 12 weeks, we would bring this pandemic under control," CDC Director Robert Redfield said during a Senate hearing on Wednesday. "We have clear scientific evidence they work and they are our best defense."
Redfield went on to speculate that masks may even be more effective than a COVID-19 vaccine, particularly for people who don't respond to a vaccine. 
"I might even go so far as to say that this face mask is more guaranteed to protect me against COVID than when I take a COVID vaccine, because it may be 70%, and if I don't get an immune response, the vaccine is not going to protect me," he said. "This face mask will."
— Marina Fang
Big Ten Will Resume College Football, After Pressure From Fans And Trump — 9/16/20, 10:06 a.m. ET
The universities in the Big Ten Conference will resume college football starting the weekend of Oct. 23-24, after pressure and protest from players, fans and leaders pushing to reopen institutions, including Trump.
Players and staff will be required to undergo daily COVID-19 testing. Any player who tests positive will not be allowed to play for at least three weeks. Each school will be required to "designate a Chief Infection Officer (CInO) who will oversee the collection and reporting of data for the Big Ten Conference." Those officials will monitor the data, such as the teams' positivity rates, and use them to determine whether the season can move forward. Teams with a positivity rate of 5% or higher will be mandated to stop games and practices for at least a week.
In August, league officials initially said they would not allow games to resume until at least 2021, citing the advice of public health experts, who have warned that high-contact sports like football provide greater risk of spreading COVID-19.
Over the last month, a number of colleges and universities in the U.S. have reported new outbreaks, and have had to reverse plans for in-person classes.
— Marina Fang
CDC Rolls Out Vaccine Plan — 9/16/20, 9:42 a.m. ET
Federal health agencies on Wednesday rolled out a plan for distributing COVID-19 vaccines free of charge for all Americans, possibly beginning later this year, as questions mount about whether the Trump administration is rushing out a vaccine to benefit the president's reelection chances.
For most vaccines, each person would need two doses, three to four weeks apart, according to the plan from the Centers for Disease Control and Prevention, other federal health agencies and the Department of Defense. Anticipating shortages, officials would initially prioritize the vaccine doses for essential workers and people who are particularly vulnerable to COVID-19 before expanding access to anyone.
The plan also gives states and municipalities one month to present a plan for distributing the vaccines locally.
Read more about the plan here.
— Marina Fang
Volunteers Taking Pfizer's Vaccine Report Mild, Moderate Side Effects — 9/15/20, 4:50 p.m. ET
Pfizer said participants in its study for a potential vaccine were experiencing mild to moderate side effects in the late stages of its trial.
Over the weekend, Pfizer CEO Albert Bourla told CBS News there is a "good chance" researchers will know by the end of October whether the drug is effective. 
"We started already manufacturing and we have already manufactured hundreds of thousands of doses, so just in case we have a good study readout, conclusive, and FDA, plus the advisory committee, feels comfortable that we will be ready," he said on "Face the Nation."
More than 12,000 people received a second dose of the vaccine currently being developed with Germany's BioNTech, Pfizer executives said on an investor call. The company is now requesting permission to expand its trial to include up to 44,000 people. 
In an interview with CNBC released Tuesday, billionaire philanthropist Bill Gates estimated that, of the many companies racing to develop a vaccine, Pfizer is likely closest to the finish line.
— Sara Boboltz
No Live Macy's Thanksgiving Day Parade This Year, NYC Mayor Says ― 9/14/20 11:40 a.m. ET
The iconic Macy's Thanksgiving Day Parade will not be held live this year due to the coronavirus pandemic, New York City Mayor Bill de Blasio announced Monday.
The annual parade, which boasts dozens of giant balloons and floats, typically draws millions of spectators along its 2.5-mile route through Manhattan. But this year, the streets will be noticeably quieter.
"It will not be the same parade we're used to," de Blasio said during a press conference Monday. "It will be a different kind of event. They're reinventing the event for this moment in history, and you will be able to feel the spirit and the joy of that day on television, online. Not a live parade, but something that will really give us that warmth and that great feeling we have on Thanksgiving Day."
De Blasio did not elaborate on the details, but he said Macy's would reveal more at a later date.
"In this case, it's really important to keep these traditions continuing, to make sure that that history is unbroken," de Blasio said. "We'll keep going forward, and then next year, again, I look forward to things coming back in all their greatness so we can enjoy them together in person again."
In a statement Monday, Macy's said it planned to "reimagine" the parade as it did with its July 4 fireworks display. The department store chain did not disclose the locations of its fireworks displays this year to avoid crowds gathering to watch.
— Hayley Miller
COVID-19 Patients Are Twice As Likely To Have Eaten In Restaurants Before Getting Sick, CDC Study Finds — 9/14/20 9:40 a.m. ET
A monthlong investigation by the Centers for Disease Control and Prevention has found that a sampling of adults who tested positive for COVID-19 were roughly twice as likely to have dined at a restaurant within the two weeks before the onset of illness than those who tested negative for the virus.
The findings, published Friday, follow a review of symptomatic outpatients who sought testing at 11 U.S. health care facilities during the month of July. The review included 154 symptomatic participants who tested positive for the virus and 160 control participants who were symptomatic but tested negative.
Participants were not asked as part of the survey whether they had dined indoors or outdoors.
The report did not find a significant difference in positivity rate when it came to the patients who participated in activities other than dining at a restaurant, such as going shopping, going to a gym or office or using public transportation. This difference with restaurant dining is believed to come down to mask-wearing.
"Exposures and activities where mask use and social distancing are difficult to maintain, including going to places that offer on-site eating or drinking, might be important risk factors for acquiring COVID-19," the CDC's report states. "As communities reopen, efforts to reduce possible exposures at locations that offer on-site eating and drinking options should be considered to protect customers, employees, and communities."
— Nina Golgowski
Italian Schools Finally Reopen After 6-Month Closure — 9/14/20 7:15 a.m. ET
More than 5.6 million students in Italy are expected to return to their desks on Monday for face-to-face school lessons after a six-month shutdown, the longest in Europe.
The Italian government shut the nation's schools in early March after the country found itself at the epicenter of the coronavirus pandemic. But efforts to make classrooms safe again have been mired in controversy.
Prime Minister Giuseppe Conte, whose son will also start school on Monday, admitted that "at the beginning, there are going to be problems" with the resumption of classes, HuffPost Italy reported.
Many of the new 2.4 million single desks needed to guarantee social distancing have failed to arrive on time, unions have said, while thousands of teaching positions remain vacant and older staffers have expressed concerns about the heightened risks they face.
Fifty-nine percent of all Italy's primary and secondary school teachers are over the age of 50, according to the Organisation for Economic Cooperation and Development, making the education system particularly vulnerable to coronavirus outbreaks.
More than 35,000 people have died of COVID-19, the largest death toll in the European Union, and the recent increase in new cases has raised fears of a second wave.
— James Martin
Infectious Disease Expert Warns Of 'Really Hard Road Ahead' — 9/13/20 12:10 p.m. ET
The rate of coronavirus cases and deaths nationwide has declined in recent days, but the U.S. is far from out of the woods, according to Dr. Michael Osterholm, director of the Center for Infectious Disease Research and Policy at the University of Minnesota.
Osterholm told NBC's "Meet the Press" Sunday that he agreed with Dr. Anthony Fauci's assessment that Americans should prepare to "hunker down" during the fall and winter.
"We will, with the colleges and universities opening, with the spillover that's occurring with even more pandemic fatigue, ... we're going to see these numbers grow substantially," Osterholm said.
President Donald Trump said a vaccine could be ready as early as November, but Osterholm said any "meaningful" vaccine likely won't be available to the majority of Americans until the beginning of 2021.
"And then it's still going to take us months to vaccinate the population of just this country," Osterholm said. "We really have another 12 to 14 months of a really hard road ahead of us," he added. "And that's what I'm concerned about today. ... What is our national plan? We don't have one."
— Hayley Miller
New U.K. Data Shows Pandemic Is Probably Growing Rather Than Shrinking — 9/11/20 1:50 p.m. ET
The rate of reproduction of the coronavirus — called the R rate in the U.K. or R-naught in the U.S. — has risen dramatically above 1.0 across most of the United Kingdom and could be as high as 1.7, British scientists said Friday. 
Official estimates by U.K. government scientists put the key figure — which shows how quickly the virus is spreading — between 1.0 and 1.2 across the whole of the country.
An R rate above 1.0 is likely to spark fresh demands for new lockdown measures in Britain as it means that the pandemic is growing rather than shrinking, HuffPost UK reported.
Separate research also suggested that coronavirus cases in England were doubling every seven to eight days at the beginning of September, with the highest rates among 18- to 24-year-olds.
"What we are seeing is evidence of an epidemic in the community and not a result of increased testing capacity," said Professor Paul Elliott from the School of Public Health. "This is a critical time, and it's vital that the public, our health system and policymakers are aware of the situation as we cannot afford complacency."
It comes after British Prime Minister Boris Johnson announced the legal limit on social gatherings in England would be cut from 30 to six from Monday. 
The U.K. reported 3,539 new cases on Friday – the highest in almost four months. The rise brings the total number of people in the U.K. infected with COVID-19 during the pandemic to 361,677. 
— Rachel Wearmouth and James Martin
For more on the pandemic, go here.
A HuffPost Guide To Coronavirus
Everyone deserves accurate information about COVID-19. Support journalism without a paywall — and keep it free for everyone — by
becoming a HuffPost member
today.
Calling all HuffPost superfans!
Sign up for membership to become a founding member and help shape HuffPost's next chapter
Chia Sẻ Bài Viết